It is with sadness that we have heard that the Revd Paul Skirrow died on 2 February after a long illness. A small private funeral was held on 14 February and a Thanksgiving Memorial service on 16 February.
Paul arrived at Little Gidding in October 2010, when his wife Wendy was appointed Warden of Ferrar House. Paul was "honorary assistant warden".
Wendy and Paul immediately began to make their mark at Little Gidding, tidying and sprucing up, ensuring that prayers were said each day in the Church, and welcoming visitors and guests. Some of Paul's beautiful photographs of local scenes and wildlife appeared on the walls of Ferrar House, and in the Newsletter. Paul kept the round of services going, and provided a pastoral presence at Little Gidding, ably assisted by Canon Bill Girard.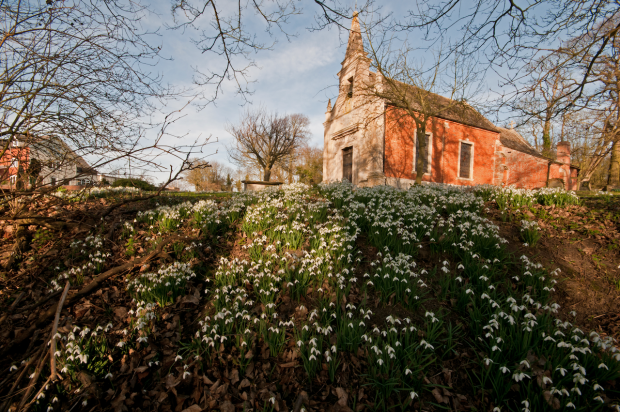 Wendy and Paul retired from Ferrar House at the end of 2014, their final event being Nicholas Ferrar Day on 6 December, when Paul presided at the celebration of Holy Communion. They moved north to be closer to family, but kept in touch with old friends at Little Gidding, and made occasional visits.
We send our love and sympathy to Wendy and the family, holding them and Paul in our prayers. Rest in peace dear friend!