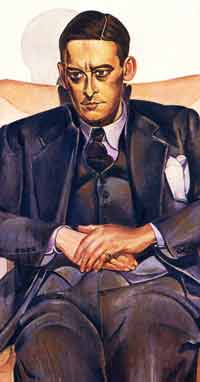 Information about the connection between T S Eliot and Little Gidding
The poet T S Eliot probably visited Little Gidding only once – in May 1936. He had been asked to look at the text of a play about the visit of King Charles I to Little Gidding. His visit eventually led him to focus the concluding poem of his Four Quartets on Little Gidding.
In 2006, the Friends helped organize a festival at Little Gidding to celebrate the 70th anniversary of Eliot's visit to Little Gidding. Special guests included the poet's widow, Valerie Eliot. Out of that festival was born a new UK-based T S Eliot Society, and each year since then (except during the pandemic in 2020 and 2021) the Friends and the Eliot Society have organized an Eliot Festival at Little Gidding.
For further details, see the T S Eliot Society website.