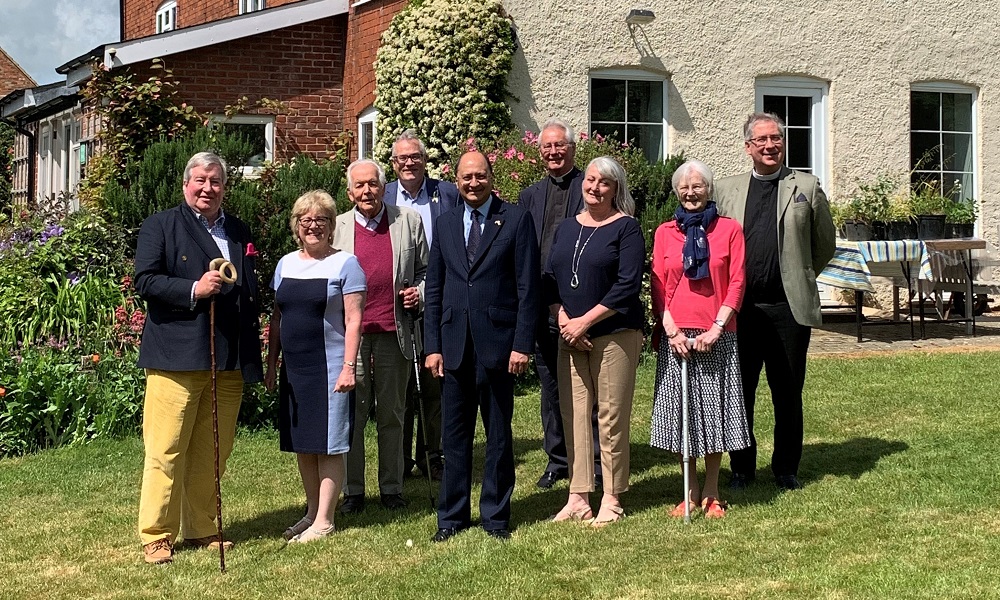 Local MP Shailesh Vara visited Little Gidding in May to attend a meeting of the Council of Reference. The council is an advisory group to the Little Gidding Trust, the owners of Ferrar House and the surrounding property, and includes representatives from the Friends of Little Gidding and others with an interest in Little Gidding and Ferrar House, including Mr Vara. The meeting was the first to be held at Ferrar House after the refurbishment that was carried out during the pandemic when the House was closed.
Mr Vara is shown in the garden of Ferrar House with other members of the Council. Left to right: Simon Pott (Trustee), Ashley Mather (Trustee), Richard Scott (Trustee and Friends Committee), Mark Holman (Friends Secretary), Shailesh Vara, the Ven Philip Buckler (Chair of the Trust), Sue Capp (House manager), Judith Hodgson (Friends Committee), Canon Tim Alban Jones.
More information can be found on Mr Vara's website.
Local MP Shailesh Vara visits Little Gidding