Canon William Nicholas Charles Girard
1
June 1935 – 14
February 2018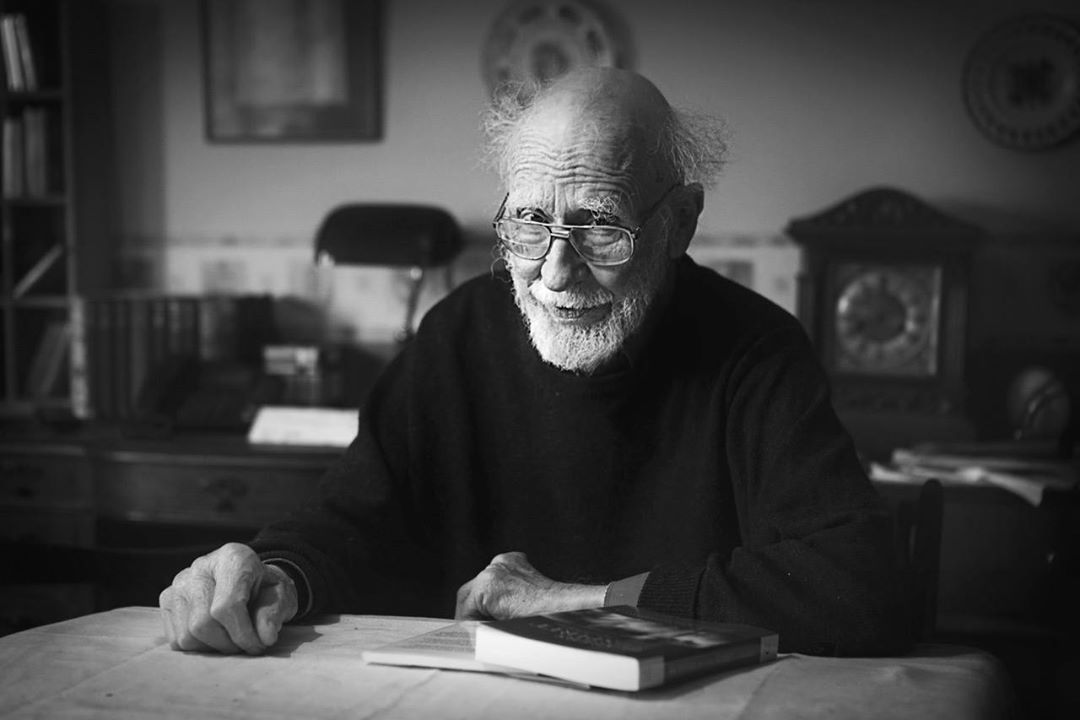 Ash Wednesday 2018 brought the death of Canon Bill Girard after a short illness.
Bill was unique, but was also in the now sadly fading tradition of highly intelligent, eccentric, erudite, deeply faithful priests with scant regard for modern trends such as managerialism, and invented (or re-invented) "liturgies". He preferred to exercise pastoral care, personal prayer, study, good preaching, order, commitment to proper liturgy, and a love for his people.
Bill was brought up in Rhodesia from 1948 and maintained an interest in and concern for all that happened there. He trained in law in Rhodesia before being called by God to Anglican ministry, and kept an interest in law and its history, particularly Ecclesiastical Law, throughout his life.
Bill was trained at the College of the Resurrection Mirfield from 1965, ordained Deacon in 1967 to serve the parish of Yate, Gloucester, and ordained priest on 25th March 1968. He was looking forward to celebrating his 50 years as an Anglican Priest. 
He served a second curacy under Eric Wall at St Alban's, Westbury-on-Trym, who was later to be Bishop of Huntingdon, establishing a lifelong friendship with Bishop Eric and his family.
Bill was Chaplain at The King's School Ely and then, in a stipendiary role and later as a retired priest, he served as a Parish priest in Hilton, Balsham, Fenstanton, Horseheath, West Wickham, Alconbury, Buckworth, Great Stukeley, and Hamerton, all in Ely Diocese. He was Rural Dean of Linton, twice, and later Rural Dean of Leightonstone. Bill was made an Honorary Canon of Ely in 1997, and practised his priestly ministry, with permission to officiate in Ely and Peterborough, right through to his death.
For many years Bill lived in Little Gidding, actively and creatively supporting the work of Ferrar House Retreat Centre and the Little Gidding Trust. He delved deeply and systematically into the history of Little Gidding, expanding the knowledge and understanding of its development from the days of Nicholas Ferrar, through the 19th century to the present.  He stood in as Warden there for a short time. Past wardens of Ferrar House are deeply indebted to Bill for his unfailing support, whether reconstructing shelving, repairing drains, ordering books for the bookstall, reminding them of history, or just being there as a quiet, intelligent, humble and humbling force.
Bill leaves behind a large number of people, across the world, who will be always grateful to have known him and been loved and supported by him. He had great wit and humour; he had impressive ancestry and a deep humility; he had much knowledge born of a mind that was perpetually inquisitive and searching.
Bill was an outstanding priest, committed and utterly devout, and a warm supportive and caring human being. He did not view priesthood as "just another gong, or set of qualifications" but as the offering, or oblation, of a whole life. He was a great example to many of what it means to be a priest over an adult lifetime.
Paul Skirrow
March 2018 (with added information from Bishop John Flack and others.)