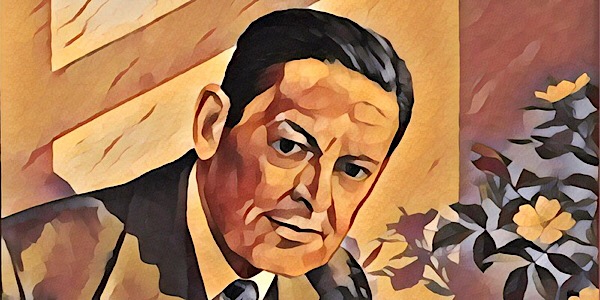 Sunday 10 July 2022
T S Eliot at Little Gidding on the centenary of The Waste Land
After a two-year absence, the T S Eliot Festival returns on Sunday 10 July with a glittering line-up to celebrate the centenary of the ground-breaking publication of The Waste Land in 1922 at an inspirational day of talks, readings, and discussions near the pig-sty, the dull façade, and the tombstone.
Simon Callow will open this year's Festival with a reading of The Waste Land in its entirety. Simon will also end the Festival with the traditional reading of Little Gidding, which, weather-permitting, he will read on the steps of the church immortalised by Eliot.
The Festival will also feature the eminent Eliot biographer Lyndall Gordon, two distinguished poets, Mark Ford, Head of the English Department at UCL, and George Szirtes, winner of the 2004 T S Eliot Prize for Poetry, and the author and literary critic Erica Wagner.
Featuring talks and poetry, conversation and debate, and delicious food and wine, the Festival is a delightful celebration of Eliot and of Little Gidding, and a chance to meet other Eliot scholars and enthusiasts. It takes place in the garden of Ferrar House at Little Gidding in rural Cambridgeshire. In addition to the programme of Eliot-related events, morning coffee, a two-course buffet lunch, and afternoon tea will be served. Doors open at 10:00, the programme begins at 10:30, and the Festival concludes at 4:30.
All meals and refreshment are included in the ticket price £45, and for students £25. (Special price for members of the T S Eliot Society and the Friends of Little Gidding: £35.)
Tickets
Tickets are now available from Eventbrite via eliot-festival-2022.eventbrite.co.uk.
Location