"If you came this way …" TS Eliot at Little Gidding: Sunday 7 July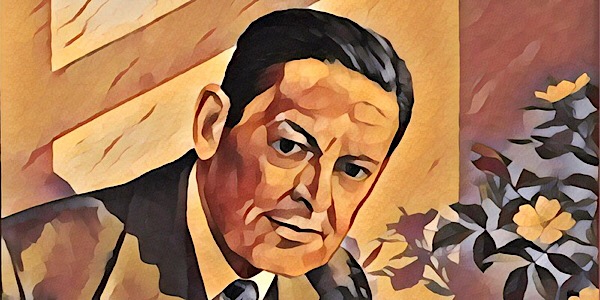 An inspirational day of talks, readings, and discussions near the pig-sty, the dull façade, and the tombstone – all made famous by Eliot's great poem.
The annual Little Gidding Lecture, sponsored by the T S Eliot International Summer School, will be delivered by Robert Von Hallberg, Professor of English Language and Literature at Claremont McKenna College in Claremont, California.
Michael Hrebeniak, college lecturer at Wolfson and Magdalene, Cambridge, will talk about "The Epoch of Space: The Waste Land as Collage"
Mary Ann Lund, Associate Professor in Renaissance English Literature at the University of Leicester, will present, "Meditating on Little Gidding, Part 1".
An annual tradition continues: "My Favourite Eliot" with contributions from the audience.
The programme concludes with a reading of "Little Gidding" by writer Ali Smith, the author of ten novels and five collections of short stories, described by Sebastian Barry as "Scotland's Nobel laureate-in-waiting."
Featuring talks and poetry, conversation and debate, lovely food and music, the T S Eliot Festival is a delightful celebration of Eliot and of Little Gidding, and a chance to meet other Eliot enthusiasts, and friends old and new.
The Festival takes place in the garden of Ferrar House at Little Gidding. In addition to the programme of Eliot-related events, morning coffee, a two-course buffet lunch, and afternoon tea will be served. Doors open at 10:30, and the Festival concludes at 4:30.
All refreshment are included in the ticket price £40. (For members of the T S Eliot Society and the Friends of Little Gidding, tickets are £30; for students, £20.)
Tickets
All-day Ticket: £40 (including all meals and refreshments)
Members of the TS Eliot Society and the Friends of Little Gidding: £30
Students: £20
Click on this button to buy tickets at Eventbrite.
(On the Select Tickets page, Members of the Friends of Little Gidding should click on Enter Promotional Code, and enter the member's code in order to obtain their discount. If you have have not received a code, please email chair@littlegidding.org.uk and ask for it.)
Tickets can also be bought in person or by phone from the Oundle Box Office, 4 New Street, Oundle, PE8 4ED, telephone 01832 274734.
Location